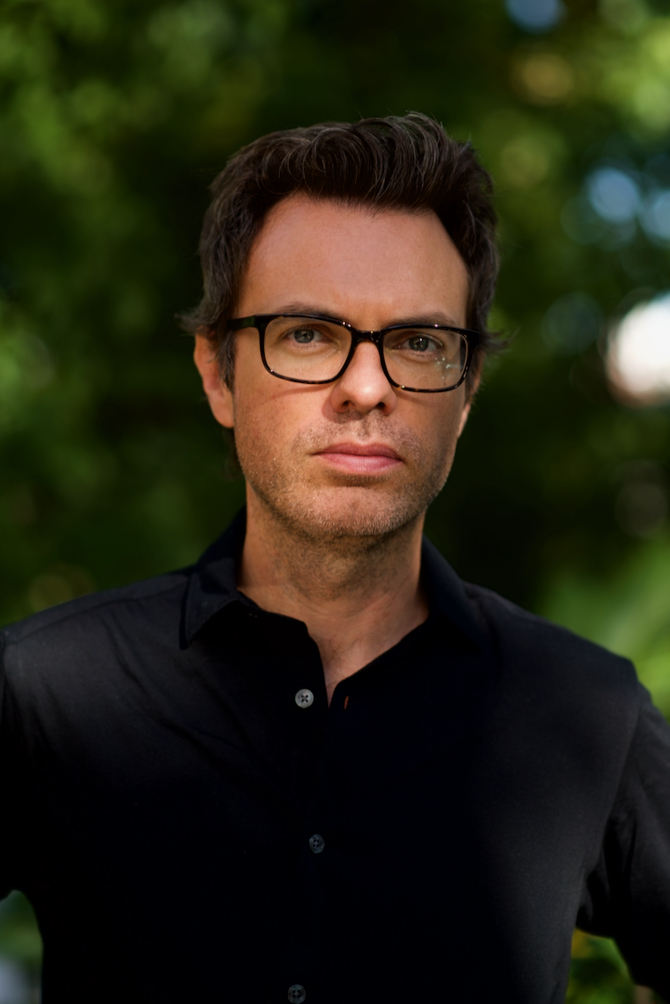 Photo by Luís Correia Lopes
Gonçalo Gato was born in Lisbon, Portugal. His works have been performed in UK, Canada, Germany, France, Portugal and Brazil. He recently released a monographic CD with the Austrian label KAIROS. Gonçalo was one of the Panufnik Composers associated with the London Symphony Orchestra in 2016–17, developing and rehearsing the piece Fantasia (2017). He subsequently became Young Composer in Residence at Casa da Música during the year 2018, in the context of which he wrote and premiered three compositions: Ex Machina Colores (2018), written for the in-house Orquestra Sinfónica do Porto, #Where_ we're_going (2018), written for the Remix Ensemble, and Elementos (2018) for piano trio. He is currently a Soundhub Associate at the LSO. As a composer, Gonçalo has worked with some of UK's foremost orchestras: in addition to the London Symphony Orchestra, the BBC Symphony Orchestra, whose musicians premiered his octet Vacuum Instability (2013), and the Britten Sinfonia, developing the piece Colour Matters (2016) in the context of the OPUS 2016 competition. Gonçalo has also worked with distinguished ensembles such as ensemble recherche (Germany), Chroma Ensemble (UK) and Sond'Ar-te Electric Ensemble (Portugal). François-Xavier Roth, Peter Rundel, Baldur Brönnimann, Christopher Austin and Richard Baker, feature among the conductors which have performed his music.
Before moving to London in 2011, Gonçalo was awarded first prize on two occasions: in 2011 with the piece Vectorial-modular, for orchestra, and in 2008 with the piece Derivação, for piano. As composer-researcher, Gonçalo has been most active in the field of computer-assisted composition, having recently finished his doctoral degree at the Guildhall School of Music and Drama under the supervision of Julian Anderson, researching how the use of computerised processes affects compositional decision-making. This research led to the publication of a chapter in the OM Composer's Book 3 (2016), published by IRCAM (Paris), an institution where he has received training and at which he was invited to present ongoing research.